Throughout your time here at Backstage Academy there are many opportunities for you to gain invaluable experience on industry placements. You could be helping with logistics, managing a stage, liaising with artists or assisting with set construction. Most importantly you will get to work alongside industry professionals and learn from them in real-life environments. Any of these placements could lead to your next job, shaping your career for years to come. At Backstage Academy we are passionate about giving you the skills, experience and network you need to facilitate your future in this fantastic industry.
Year-on-year we build upon our industry connections so our students gain real experience at exciting events across the globe.
Here's a small taster of where they have been…
Glastonbury Festival
Backstage Academy consistently secures work placement opportunities for our students at 'Glasto', the world's favourite festival. Our students work in a wide range of different roles across the 5-day event, including The BBC Introducing Stage, The Other Stage, Block9, Shangri-La, William's Green and The Park. Gaining experience at this world-leading event is an experience our students remember for years to come.
BBC Radio 1 Big Weekend
The annual festival, brought to you by BBC Radio 1, has been around for over 15 years and goes to a different location every year. Each year we have students working on the In New Music We Trust stage in a variety of production roles, from artist liaison officers and transport managers to stage hands and load-in/ load-out crew. The festival attracts a wide selection of well-known bands and is the biggest free ticketed music event in Europe.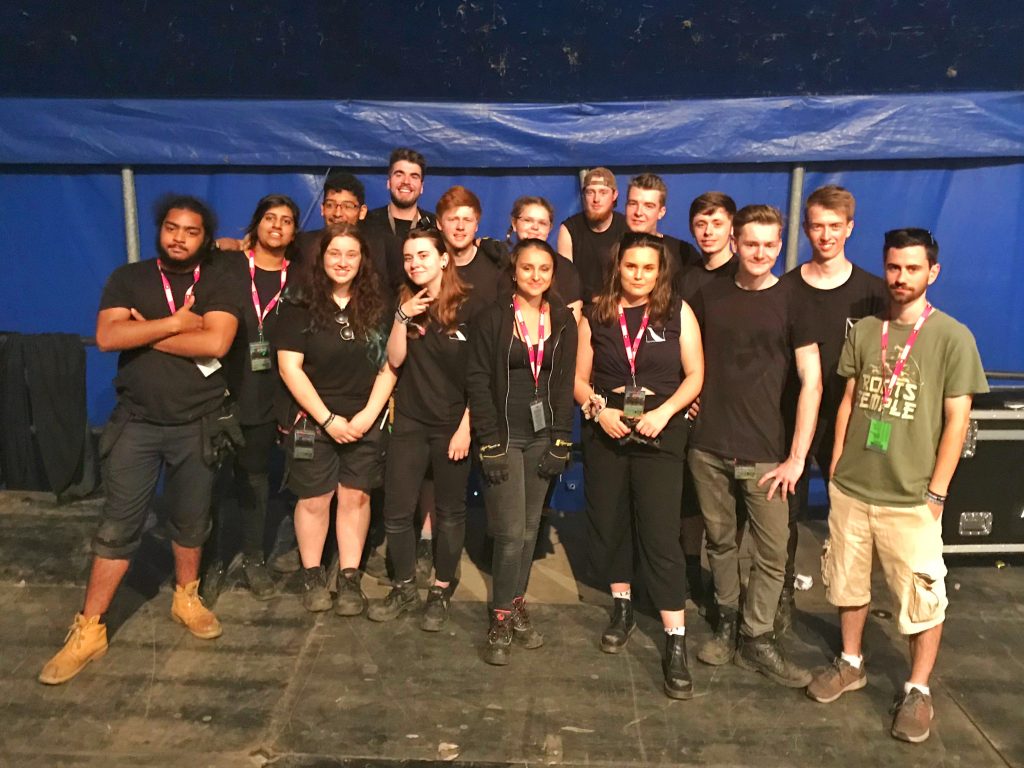 "I have consistently been impressed by the hardworking and conscientious students from Backstage Academy that come to work with me on R1BW. I worked closely with two final year students on the advance in the run up to the event, who, I can safely say I couldn't have done it without! The other Backstage Academy team members also gave me 100% and proved themselves to be invaluable."
Kate Stevens, Super Friendz Artist Liaison for BBC Radio 1 Big Weekend
Ibiza Rocks
Our students regularly jet off to Ibiza to work with the island's leading live music promoter, with acts such as Royal Blood, Stormzy, Clean Bandit, Bastille, Jess Glynn, Rudimental and Craig David headlining sets at the venue. Backstage Academy students have been placed in key positions at the festival including stage manager, front of house engineer, stage crew, production offi ce assistant and video technician.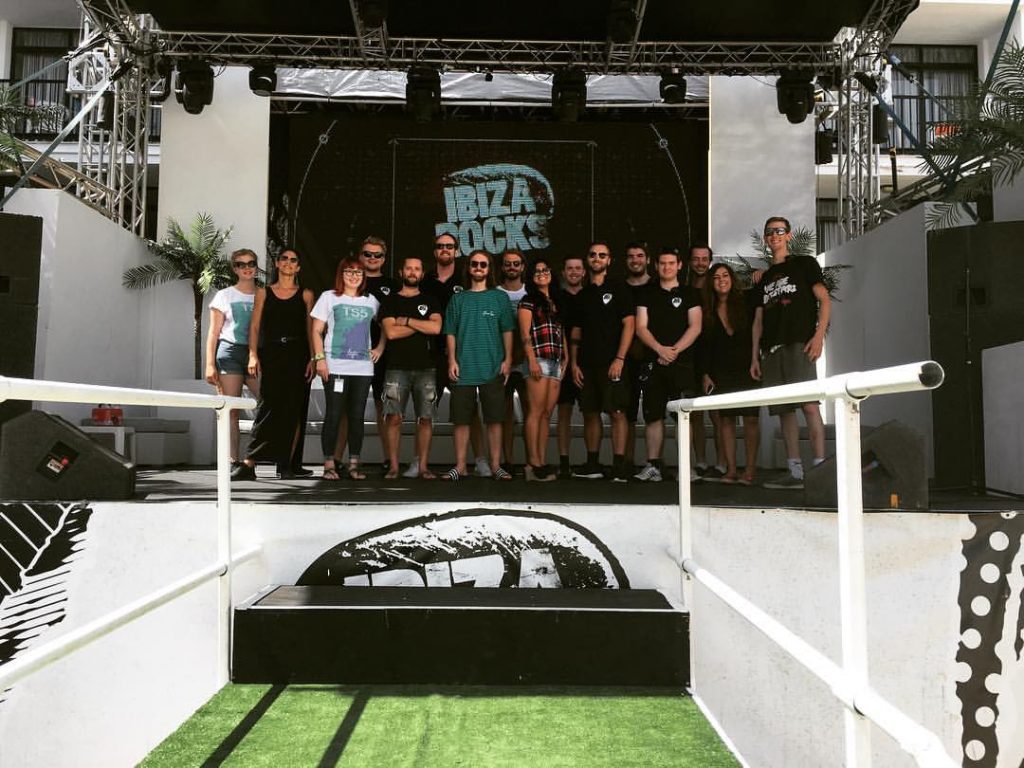 "Backstage students arrive to work with me well adjusted to the live events industry, hungry to learn more and keen to get on. They consistently display a suitably professional attitude and approach and an impressive and healthy breadth of knowledge and experience. I've employed ex-students to work on my projects with global touring artists, national broadcasters and international events businesses and will continue to look for talent at Backstage Academy"
Mike Darling, Industry Consultant, Ibiza Rocks
Denmark – Grøn Koncert
Backstage Academy students from across all our courses travel to Denmark every summer to join the production team for Grøn Koncert, a show that moves from city to city, starting and fi nishing in Copenhagen. The students became fully integrated members of the crew as they rose to the challenge of setting up, running and taking down a stage and set every 24 hours for 8 shows. Students worked in a range of roles, including sound, lighting, crewing, logistics, stage management, hospitality and concessions.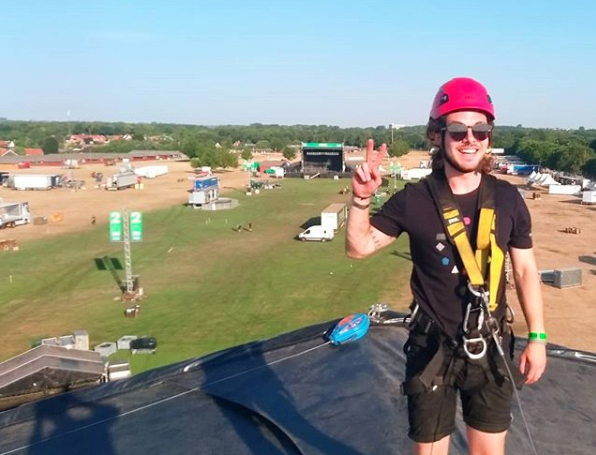 "Working at Grøn Koncert was very challenging, mentally and physically. However, it was extremely rewarding due to the industry contacts, knowledge and skills that I gained throughout. As Project Manager of the trip, I used my industry experience to confi dently lead a group of over 20 students. It was an incredible experience that I was lucky enough to share with some great people and fantastic hard working students"
Raii Jenkins, Backstage Academy Live Events Production Graduate